I bet that three years ago most of us were not even considering travel insurance. Then bang! Covid hit and everyone was asking the question, "Do I need travel insurance for 2024? or "How much travel medical insurance do i need?" Fortunately, during the height of the pandemic, most airlines and hotels allowed for cancellations. But as Covid rates slowed down, those cancellation policies ramped up again. So before we dive into the world of travel insurance, let me tell you a few personal stories.
My in-laws used to do a lot of cruising. They never bought insurance until one year, their travel agent convinced them to do so. My father-in-law had a health incident and had to be life flighted off the ship to a hospital in the U.S. I think the price tag was about $100,000, yet it was covered. Imagine if they had not spontaneously purchased that travel insurance. They answered their own question for future trips, "Do I need travel insurance for 2024?"
Recently, we had a family trip planned to Italy. There were flights booked, an Airbnb and a VRBO booked, tours booked, and cars rented. Just days before our trip, one of the travelers had a medical emergency and was advised not to travel. We were well within the "no cancellation" period for everything. But fortunately, I had not one, but two, travel insurance policies and they covered most everything. (Although once I explained to our hosts what the situation was, they graciously allowed us to reschedule at no cost.)
People get sick (before and during travel – I know because I recently got sick in South Africa), accidents happen, pandemics happen, flights get cancelled, and the unexpected occurs. So when you're planning a big (often expensive) trip, your first question should be, "Do I need travel insurance?" followed by "How much travel insurance do I need?" It's quite complicated.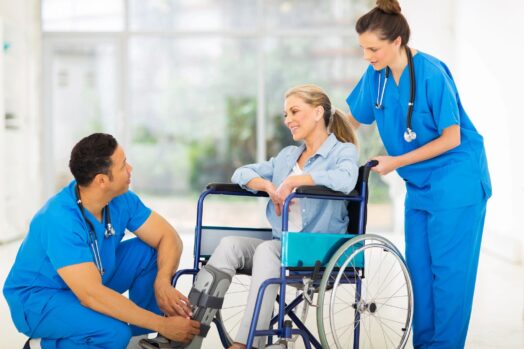 First, check with your credit card to see if travel insurance is one of the benefits. I have the Chase Sapphire card and it offers pretty good trip cancellation and interruption insurance. According to their website, "If your trip is cancelled or cut short by sickness, severe weather and other covered situations, you can be reimbursed up to $10,000 per person and $20,000 per trip for your pre-paid, non-refundable travel expenses, including passenger fares, tours, and hotels."
I also have a personal travel insurance policy from Allianz (I bought it before I discovered that my credit card offered one – don't make my mistake.)
I'm not a huge fan of buying insurance on individual flights – you know that pop-up that comes when you're booking a flight – except…my son is somewhat of a digital nomad. He's constantly moving around the world. And he's always changing his plans. I can't tell you how many airline change fees I've paid for him over the years. So now, I encourage him to pay the extra few bucks to cover his flights in case he wants to make a change. (Insurance coverage on rental cars is a whole other topic that I'll cover in another post.)
Just another quick, random tip: I've found myself getting into arguments with hotels and car rental companies when I call to cancel a reservation. They claim it's too late, but I always screenshot the computer screen with their policy when I'm booking it. It has saved me more than once!
Every policy is different but here are some basics to consider when looking at insurance and deciding "How much travel medical insurance do I need":
Who else is covered on the policy – I like policies that also cover people in your traveling party (some policies will require people to all be on the same itinerary so double check this). That Italy trip that was cancelled just days prior? Fortunately, we were all on the same itinerary so it was never an issue.
How much cancellation coverage do you get? My Chase policy has $10,000 but my personal policy only has $2,000. Think about how much you're spending on the total trip to ensure it's all covered.
What qualifies for trip interruption? Typically, it's an illness mid-trip. But what if your traveling companion gets sick? Are they covered as well?
How much lost baggage coverage do you get? My husband recently traveled on an extended work trip to the Middle East and his luggage went South. He was without it for three days but his policy only gave him $200 for incidentals. Fortunately, he always carries an extra change of clothes in his carry-on, but if he had to purchase clothes, it would have been at his own expense. Note that there is a difference between coverage for baggage lost and baggage delayed. Most lost baggage coverage is a hassle IMO. You will never get full replacement value for all your belongings. Another quick tip: photograph the inside of your suitcase in case you ever need to make an inventory list of what was in it.
Pay attention to the emergency medical coverage as well. This is one of those things you don't think about until you need it (remember my in-laws' case?) Most good policies will cover your medical expenses and hospitalization costs for a short period. But what if you need to get back home for care? Emergency evacuation insurance is also worth a consideration.
There are certainly many other variable to consider when looking at travel insurance. Pay attention to the details, read the fine print, and ask questions about every possible scenario.
If you're asking me, "Do I need travel insurance?", I'm going to tell you with a resounding "Yes!" It should be considered a trip expense just like a hotel room. And if you're wondering "How much travel medical insurance do i need?", talk to an advisor. If nothing else, it's peace of mind. I've seen and heard too many scenarios from fellow travelers where having insurance was a lifesaver, literally.